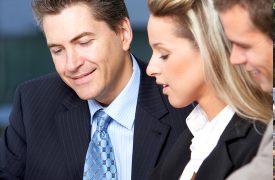 At Bearden & Foshee Insurance Group we take the time to focus on your unique business, analyze your risk and develop an individualized plan exclusively for your company. We know that no two businesses or projects will ever be the same. That's why we focus on the details with a proactive approach and the latest technology to make sure your company is protected. The result is a Customer Experience like no other.
Our top-rated companies work with local businesses as well as global providers to ensure even the worst disaster won't affect your business adversely.
Business Insurance Experts
At Bearden & Foshee Insurance Group, we can design a specialized package according to your property, liability, and casualty needs. We are also proactive in identifying any factors that may increase your premiums or change your risk, and provide consulting and risk management options to protect your business.